Specification of Aluminum Honeycomb Panel
for Transport Vehicle
| | |
| --- | --- |
| Product name | Aluminum Honeycomb Panel for Transport Vehicle |
| Thickness | 6-100mm, other size can be customized. |
| Max size | 1600*6000mm (Flat) |
| Aluminum alloy | 1100/3003/3105 |
| Surface treatment | PE/PVDF coating |
| Painting | PPG, Akzo Nobel, Becker, etc |
| Color | Solid color, Metallic Color, Wooden Color, Stone Color, etc |
| Size/Design | Sizes and design are available according your detail drawings |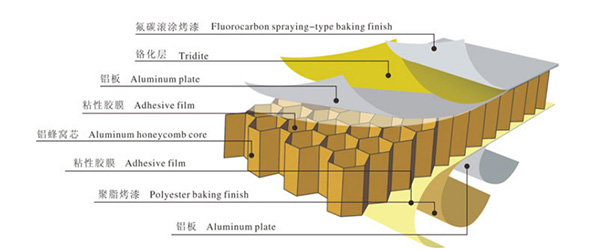 Characteristics of Aluminum Honeycomb Panel
for Transport Vehicle
1. Light weight, high strength: The structure of gathered honeycomb cores shows more excellent strength and more consistent rigidity than materials of the same density.
2. Waterproof, Fireproof, soundproof, shock-proof and rust-proof
3. Extraordinarily high degree of flatness: unique structure of honeycomb improve the degree of surface flatness of the panels
4. Environmental: honeycomb board is made of aluminum which is recyclable and volatilizes no harmful gas.
7. Easy to install and dismantle: This helps to eliminate panel distortion caused by temperature changes and guarantee sealing effect against gas and water. Our sealing methods protects glues against short service life and enable the honeycomb panels to be installed on various keels in a graceful way.
Application of Aluminum Honeycomb Panel
for Transport Vehicle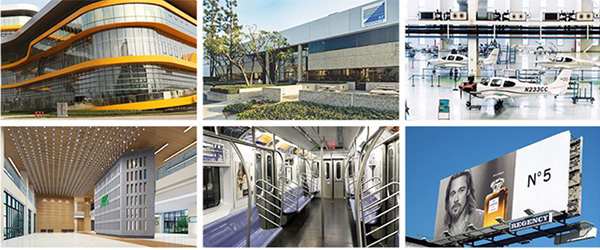 Transport vehicle manufacturers are continuously searching for new methods to increase operational efficiency of their products. Haomei aluminum honeycomb panels, with high strength yet light weight, just cater for this requirement by lower fuel consumption and higher payload capacity. They prove to be excellent substitute of traditional materials for body panels, floors, supports, ceilings, and partition walls in trains, trailers, and trucks. Haomei aluminum honeycomb panels not only reduce overall weight of vehicles, but also give better insulation and sound proof performance.